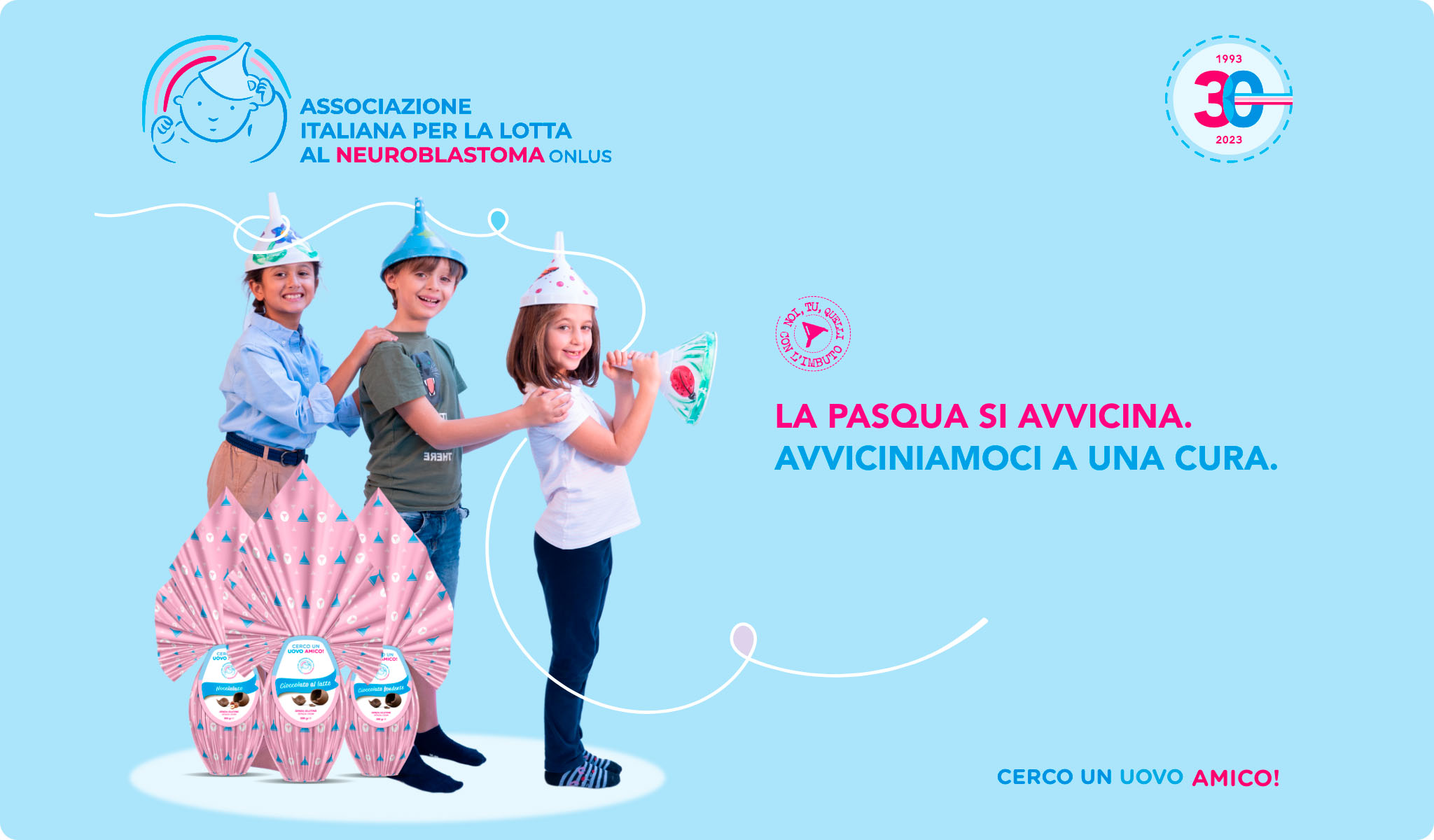 sponsorship
as long as you are here beside us,
we can perform wonders
march 2023
Each donated egg is a child's step towards their future. The eggs of the Associazione Italiana per la Lotta contro il Neuroblastoma are much more than fine chocolate eggs: for Lucia, Davide, Azzurra, Elisa and every other child affected by cancer, they represent a concrete step towards recovery. Ala Guizzi has always supported the Association and the Gaslini Hospital in Genoa in the research of this nefarious tumour that strikes at an early age.
Order the eggs here, until 30 March to receive them by Easter.
Do you know other people who are ready to do good? Get them involved! On whatsapp groups we can invite friends and relatives to donate the child's eggs with the funnel, or at work we can talk about the "I'm looking for a friend egg" campaign to colleagues, and at our children's schools we can organise initiatives with other parents! As long as we are next to each other, we can performs wonders.