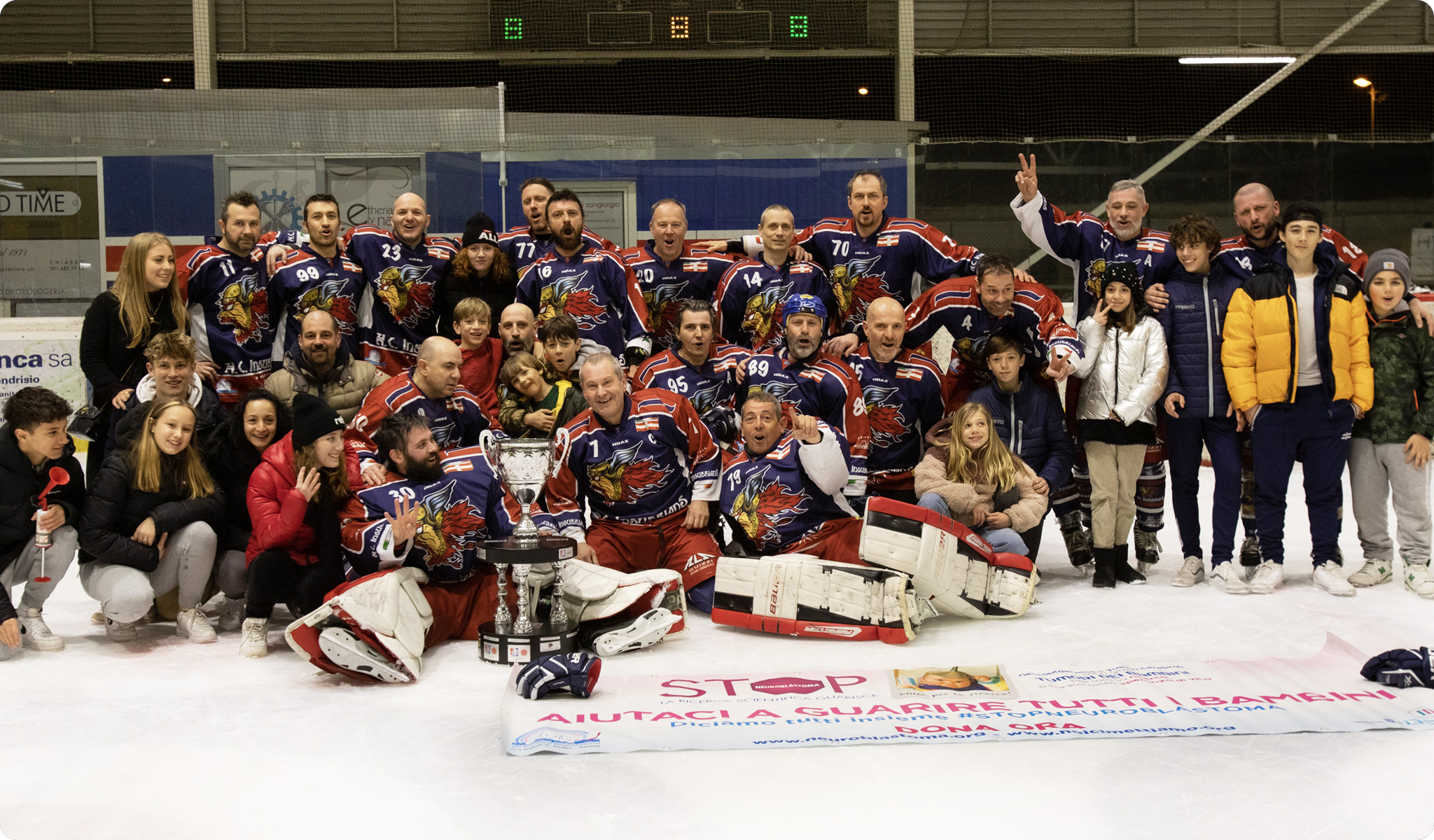 sponsorship
winning sponsorship. championship.
challenge. cup 4 trophies.
march 2023
Champions once again. Once again a steely couple Ala Guizzi-Insubrians HC prevailed in the last 2022-2023 edition of the LAHC championship (Canton Ticino), for the fourth consecutive time. The trophy (already in Insubrians' hands for years and that the Swiss have baptized "Berta") works like the Stanley Cup, i.e. it carries the name of the winners in the various editions since its birth and remains with the winner at the end of the season until the following year. In addition to the "Berta" trophy, the Insubrians have definitely conquered the Challenge cup, awarded to the team that wins the championship for three editions, exactly as it happens for the football World Cup. And last - but not least - the cherry on top is the Championship cup (First rank... aka first classified) because it was won in the 2022-2023 tournament, without forgetting the plaque for the best scorer of the championship to the coach and absolute leader Fabio Sguazzero.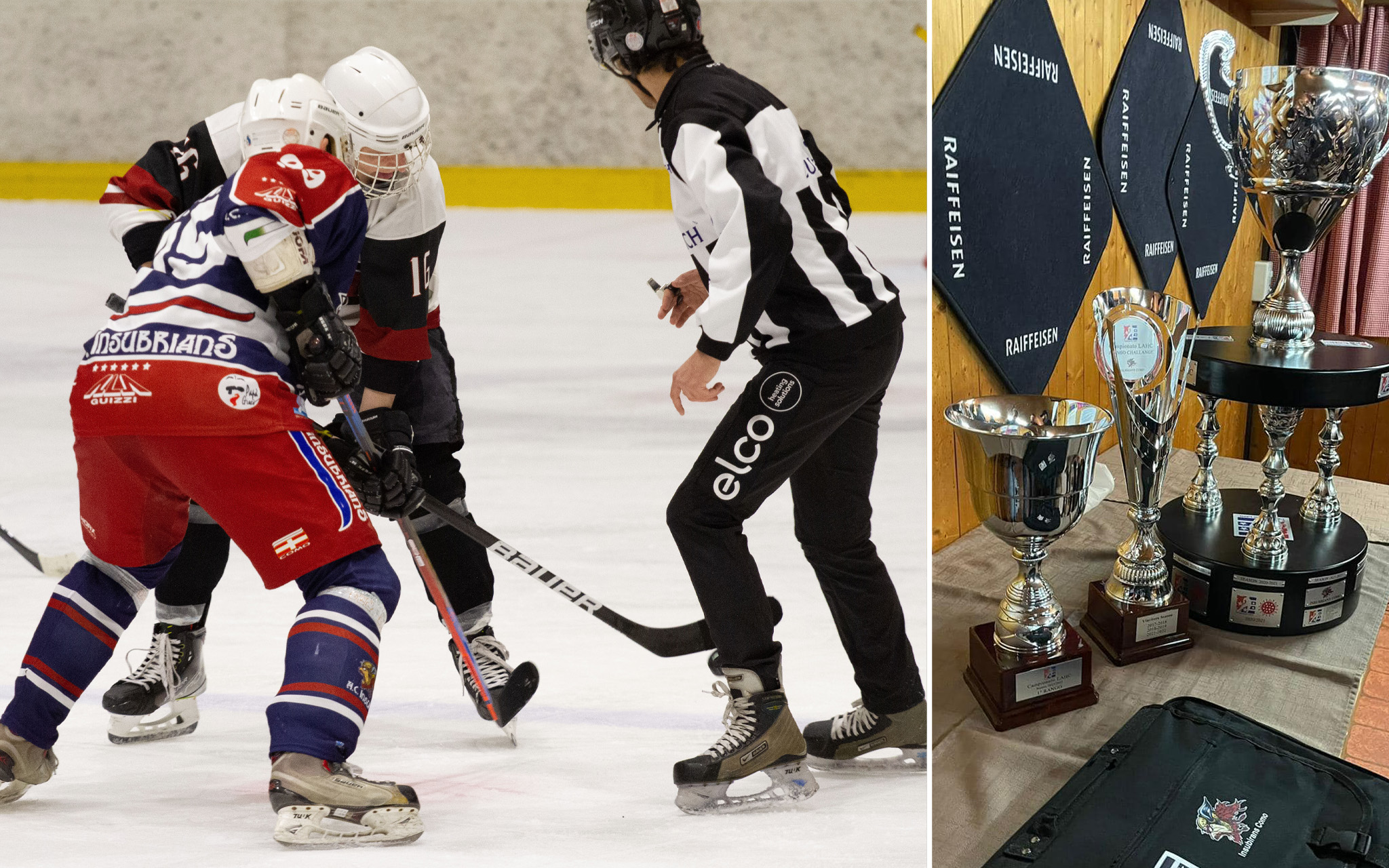 Always believe... never give up, is the hymn that echoes every time the Insubrians team takes to the rink, is the 'motto of pride' on the players' shoulders, is the value that Ala made its own when it chose to sponsor the team in this sport with such a harmonious yet unexpected geometry, a challenge in which, at the end of each match, one could read the grooves left by the skates and rewind the story of the encounter to start again, in a sort of kaleidoscopic roundabout going back to the beginning without a break. As in life, the second chance and then again, a hymn to life! And it's for this reason that Ala Guizzi, alongside the Insubrians, conveys the message and supports the Associazione Italiana per la Lotta al Neuroblastoma of the Gaslini Hospital in Genoa. Like the Insubrians, gladiators on the ice, but more than ever fighters in life, alongside the most fragile, sensitive to those who cannot, and must not, remain alone in the moment of the greatest challenge: defeating the disease.